CLICK TO DONATE

Dragonflies offers free support to children aged 0-18 years old and their families who are experiencing pre or post bereavement

DRAGONFLIES CONTACT DETAILS
Tel. 01424 423683

To make a referral please complete the Dragonflies Referral Form





AGE RANGE
Children and young people aged 0-18 years

AREAS WE COVER
Hastings, Rother, Eastbourne and all surrounding areas

OUR SERVICES
Support services offering:-
PEER SUPPORT GROUPS
Dragonflies provides creative therapeutic activities and group discussions delivered by trained staff and volunteers. We have 3 support groups available:
0-5 years old - Children and parent/carers group one off group and telephone/individual support.

5-18 years old – A peer support group for children and young people offering 8 weekly 1 hour sessions

Parent/Carers Support group – Bereavement awareness for parents and carers; these are 8 weekly 1 hour sessions and run alongside the peer groups

ONE TO ONE COUNSELLING THERAPY SESSIONS
These free sessions are offered by volunteer student counsellors
15-18 years old – 1 to 1 sessions 12 weekly 50 minute sessions


HOW TO CONTACT US
Dragonflies @ FSN
St Nicholas Centre
66 London Road
St Leonards On Sea
TN37 6AS

T – 01424 423683 Extn. 2011
E – enquiriesdragonflies

@fsncharity.co.uk




WHAT DIFFERENCE HAS DRAGONFLIES MADE
Over 2,500 local children and young people have been supported since 2006

98% of participants said the Dragonflies activities had helped them.

82% of parents had said they had seen a positive change in the child's behaviour

​WHAT FAMILIES SAY ABOUT DRAGONFLIES
"My child has been more confident with other people, goes to places on his own. He understands a lot more about feelings towards bereavement."
**Why not join our DRAGONFLIES LOTTERY to be in with a chance to win a monthly prize!
Complete the Dragonflies Lottery Application Form to apply**

Volunteering @ Dragonflies
Volunteers are needed to support the delivery of peer support sessions to children and young people experiencing bereavement across a range of settings such as centres and in schools.
Click here to find out how to volunteer for Dragonflies
or please contact a member of the Dragonflies team on 01424 423683 ext 2011 or email enquiriesdragonflies@fsncharity.co.uk for further information.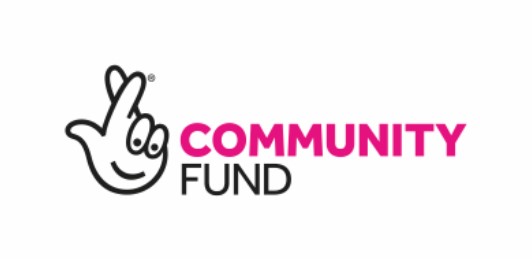 ---
Downloads