Promoting the Joy of Learning
We are currently open for our normal working hours for the children who are transitioning to school and those eligible for keyworker childcare.

Silverdale Nursery has been open since 2015 and is a modern building located in the grounds of Silverdale Academy Primary School. The nursery offers up to 32 term time places for children aged 2-5 years.
Silverdale Nursery is open plan, with a snack bar giving children access to all areas and offers a wide range of activities to support children's development and learning.
We value the support of our parents/carers to enable the children to take part in a range of activities in the community including Forest Fun and visits to a local care home where children have opportunities to learn from a range of experiences and environments.
The Nursery has strong links with local schools, in particular Silverdale Primary Academy, health teams and specialist workers to support children who may be in need of some extra help and also aid transition into school. We understand the importance of working together with parents/carers and professionals as a team to achieve the best outcomes for your child.
Silverdale Nursery holds the Outstanding Children's Food Trust Award for our commitment to supporting healthy eating for children and families.

Links:
Silverdale Nursery Ofsted Report 2017 link

Early Years Privacy Notice link
S
pecial Needs and Disability Local Offer link
Contact Us
Silverdale Nursery, Silverdale Nursery Academy Grounds, Perth Road, St Leonards on Sea, TN37 7EA
Tel: 01424 435895 Email: silverdalenursery@fsncharity.co.uk
or complete our
Nursery Place Enquiry Form link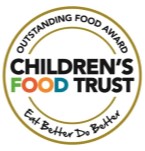 Get In Touch
Silverdale Nursery, Perth Road, St. Leonards on Sea, TN37 7EA Tel: 01424 435895
Email: silverdalenursery@fsncharity.co.uk
---
Downloads