Promoting the Joy of Learning
Silverdale Nursery is located in a purpose built premises in the grounds of Silverdale Academy Primary School. We offer term time places for children aged 2- 5 years. Our fully qualified staff plan a wide range of activities to support children's development and learning to help them achieve their full potential. Children are able to freely access the outdoor area where staff have planned stimulating activities, including Forest School, to enhance their learning.

We work closely with parents/carers to ensure we are meeting each child's individual needs and planning for their interests.

We understand the importance of working together with professionals as a team to achieve the best outcomes for your child. The Nursery has strong links with local schools, in particular Silverdale Primary Academy, health teams and specialist workers to support children who may be in need of some extra help and also aid transition into school. Additionally, we participate in the East Sussex Healthy Active Little Ones programme and Early Communication Project
We are eligible to receive government funding to enable children to access free education and care.

This is:
3- 5 year olds for 15 hours per week for 38 weeks per year and 30 hours for eligible children.

2 year olds for 15 hours per week subject to eligibility


Links:
Silverdale Nursery Ofsted Report 2017 link

Early Years Privacy Notice link
S
pecial Needs and Disability Local Offer link
Contact Us
Silverdale Nursery, Silverdale Nursery Academy Grounds, Perth Road, St Leonards on Sea, TN37 7EA
Tel: 01424 435895 Email: silverdalenursery@fsncharity.co.uk
or complete our
Nursery Place Enquiry Form
Volunteering in Early Years in Nursery settings
Nursery volunteers have opportunities to help with children's play and learning, at mealtimes and with housekeeping. You might want to volunteer once a week, or several sessions a week.
Click here to find out how to volunteer at Silverdale Nursery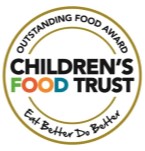 Get In Touch
Silverdale Nursery, Perth Road, St. Leonards on Sea, TN37 7EA Tel: 01424 435895
Email: silverdalenursery@fsncharity.co.uk
---
Downloads