Promoting the Joy of Learning
St Nick's Nursery was the first of FSN nurseries, operating since 2003, and is located in a purpose built building next to FSN's main office in Central St Leonards.

We offer flexible term time day care for children aged 0-5 years.

We are eligible to receive government funding to enable children to access free education and care.
This is:
3- 5 year olds for 15 hours per week for 38 weeks per year and 30 hours for eligible children.
2 year olds for 15 hours per week subject to eligibility.

Babies aged 0-2 years have their own area, where staff provide a warm and caring environment for them. We work closely with parents, carefully considering each baby's care and routine promoting a smooth transition between home and nursery. They also have direct access to their own outdoor area so that they can fully enjoy the benefits of daily fresh air and outdoor play.

Our fully qualified practitioners create a warm and nurturing environment for children to learn and play. Our children are able to freely access our large outdoor area, with an outdoor classroom, where we plan a range of stimulating activities to promote their learning and understanding of the world around them.
We work closely with other professionals to ensure the good health and well-being of our children.

St Nicks Nursery participates in the East Sussex Healthy Active Little Ones programme and the Early Communication project.

For a closer look at our nursery click here

For further information, please contact the manager who will be able to discuss your needs with you and arrange a show-around visit.

Comments from our parents:
"Our children are safe, happy and loved as their second home"
"St Nick's has lots of opportunities for children to play and learn, inside and out"
"Thank you to everyone at St Nicks for making a bright, shiny safe environment full of fun, care and real development and learning"

Contact Us:
St Nicks Nursery, 66 London Road, St. Leonards on Sea, TN37 6AS


Direct lines: 01424 377113 / 01424 377114


email: stnicks@fsncharity.co.uk or complete our

Nursery Place Enquiry Form
Volunteering in Early Years in Nursery settings
Nursery volunteers have opportunities to help with children's play and learning, at mealtimes and with housekeeping. You might want to volunteer once a week, or several sessions a week.
Click here to find out how to volunteer at St Nicks Nursery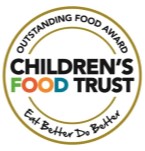 Get In Touch
St. Nick's Nursery, 66 London Road, St. Leonards on Sea, TN37 6AS Tel: 01424 423683 ext.2014
Email: stnicks@fsncharity.co.uk
---
Downloads