Promoting the Joy of Learning
Greenway Nursery, located on the site of Hastings Town Children's Centre, has been open since 2007 and offers up to 42 places for children aged 0-5 years for 48 weeks of the year.
The nursery has a separate, self-contained area for babies aged 0-2 years, staffed by qualified and experienced practitioners who have received specific training to support our youngest children. The rest of the nursery is open plan, giving children access to a wide range of activities which support their development and learning. In 2017, we were proud to announce that the vast majority of children who had attended Greenway nursery and moved into school either achieved or exceeded their age expected learning goals at the end of Foundation Stage.
From the garden, children have a fantastic view of the town around them, including the castle and local houses and shops, giving them the opportunity to feel part of their community.
Greenway Nursery has close links with the local health and Children's Centre team, who are on site, as well as support from specialist professionals to support children who may need some extra help and the nursery is committed to working with families to ensure the best outcomes for your child. Nursery practitioners are committed to working closely with local Primary schools to aid smooth transitions for children and families.
The nursery holds the Outstanding Children's Food Trust Award for our commitment to supporting healthy eating for children and families. For children who stay with us after 3pm, Greenway Nursery can offer a nutritionally balanced tea time meal.
0-2 Baby Project
Greenway Nursery is pleased to announce that our baby room practitioners are taking part in a project which focuses on quality interactions with our very youngest children. The project is in collaboration with East Sussex County Council and Christchurch Canterbury University.
The practitioners, along with the nursery manager, are involved in training and observing aspects of young children's development using research to establish best practice that meets the needs and creates a stimulating environment where children begin the very important journey of learning.
We would like to thank our parents/carers for their support with this project.
Full of Beans project
Greenway Nursery is committed to supporting healthy eating. The Full of Beans project, funded by the Clinical Commissioning Group, provides an opportunity to develop creative ideas alongside an artist to use different visual media to promote healthy lunchboxes for children, families and staff.
By introducing art which focuses specifically on food ima
ges into the nursery, children will gain the experience of visually recognising and naming food products that are good for them whilst also developing their creativity. The results of the project will be displayed both in the nursery and in the community.

Read our 2016 Ofsted Report link

Early Years Privacy Notice link
Special Needs and Disability Local Offer link
Contact Us
Address: Greenway Nursery, Hastings Town Children's Centre, Waterworks Road, Hastings, TN34 1RT
Tel: 01424 438660 email: greenways@fsncharity.co.uk or complete our
Nursery Place Enquiry Form

link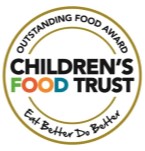 Get In Touch
Greenway Nursery, Waterworks Road, Hastings TN34 1RT Tel: 01424 438660
Email: greenways@fsncharity.co.uk
---
Downloads