Promoting the Joy of Learning

Greenway Nursery has been open since 2007 and is located within the Hastings Children Centre. Our fully qualified practitioners create a warm and nurturing environment for children to learn and play.

We are fortunate to have a fantastic view of Hastings, including the castle, shops and local houses from our garden, which gives children the opportunity to feel part of their community and talk about local landmarks with their friends and nursery practitioners. Our children are able to freely access the outdoor area where we plan a range of stimulating activities, including Forest School, to promote their learning and understanding of the world around them.

We offer flexible full day care for children aged 0-5 years and term time only places for children aged 2-5 years. Places can also be booked during the school holidays, subject to availability, for an additional cost.

We are eligible to receive government funding to enable children to access free education and care. This is
3- 5 year olds for 15 hours per week for 38 weeks per year and 30 hours for eligible children.

2 year olds for 15 hours per week subject to eligibility.
We have close links with the services located in the Children's Centre and other professionals to ensure the good health and well-being of our children. Greenway Nursery participates in the East Sussex Healthy Active Little Ones programme and the Early Communication project.​
Babies aged 0-2 years have their own area, where staff provide a warm and caring environment for them. We work closely with parents, carefully considering each baby's care and routine promoting a smooth transition between home and nursery. They also have direct access to their own outdoor area so that they can fully enjoy the benefits of daily fresh air and outdoor play.

For more info about our nursery visit the Greenway Video Gallery in the left hand column.

For further information please contact the manager who will be able to discuss your needs with you and offer a video call.


Read our 2016 Ofsted Report link

Early Years Privacy Notice link
Special Needs and Disability Local Offer link
Contact Us
Address: Greenway Nursery, Hastings Town Children's Centre, Waterworks Road, Hastings, TN34 1RT
Tel: 01424 438660 email: greenways@fsncharity.co.uk or complete our
Nursery Place Enquiry Form

link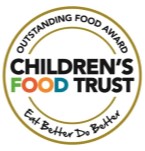 Get In Touch
Greenway Nursery, Waterworks Road, Hastings TN34 1RT Tel: 01424 438660
Email: greenways@fsncharity.co.uk
---
Downloads