Promoting the Joy of Learning
We are open from the 7th September from 8am to 6pm.

Greenway Nursery is a 42 place nursery, located on the site of Hastings Town Children's Centre, has been open since 2007 and offers high quality care and education for young children aged 0-5 years for 48 weeks of the year.
The nursery has a separate, self-contained area for babies aged 0-2 years, staffed by qualified and experienced practitioners who have received specific training to support our youngest children. The rest of the nursery is open plan, giving children access to a wide range of activities which support their development and learning.

From the garden, children have a fantastic view of the town around them, including the castle, shops and local houses as well as being able to watch the trains go past, this gives them the opportunity to feel part of their community and talk about local landmarks with their friends and nursery practitioners.
Greenway Nursery has close links with the local Health Visitors and Children's Centre team, who are on site, as well as support from specialist professionals to support children who may need some extra help and the nursery is committed to working with families to ensure the best outcomes for your child.
All staff we employ are passionate about the wellbeing of very young children, they are all fully qualified and DBS checked in order to ensure your child's safety within the nursery environment at all times.
The nursery uses an online learning journey called Tapestry to ensure our families are kept up to date with their children's progress within the nursery. This allows families to also upload photos and videos for the children to share within the nursery to their friends.
The nursery holds the Outstanding Children's Food Trust Award for our commitment to supporting healthy eating for children and families. For children who stay with us after 4pm, Greenway Nursery can offer a nutritionally balanced tea time meal. We are able to cater for a variety of different allergies and dietary preference during our evening meal.​

Read our 2016 Ofsted Report link

Early Years Privacy Notice link
Special Needs and Disability Local Offer link
Contact Us
Address: Greenway Nursery, Hastings Town Children's Centre, Waterworks Road, Hastings, TN34 1RT
Tel: 01424 438660 email: greenways@fsncharity.co.uk or complete our
Nursery Place Enquiry Form

link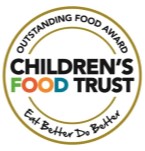 Get In Touch
Greenway Nursery, Waterworks Road, Hastings TN34 1RT Tel: 01424 438660
Email: greenways@fsncharity.co.uk
---
Downloads