Promoting the Joy of Learning
Promoting the joy of learning
Greenway Nursery is one of three nurseries run by The Fellowship St Nicholas. It is a 42-place Ofsted registered nursery with a rating of Good. It's situated in Hastings Town Centre. Greenway has been open since 2007 and offers high quality care and education for young children aged birth to 5 years. It is open for 51weeks of the year. Greenway opening hours are from 8am to 6pm Monday to Friday excluding bank holidays.

The children who attend our nursery come from a wide area of Hastings, St Leonards and Ore and we have a diverse multicultural mix of families who attend the setting.

This helps us to celebrate and look at a wide range of languages, cultures, and festivals.
In the Baby room 0-2 years we focus on the three prime areas, Personal Social and Emotional, Communication and Language and Physical development. This is to support the babies in getting the best start in their development. We have a large spacious baby room where the babies can explore and learn .
In our Toddler & preschool room 2years - 5years we
use the (EYFS) Early Years foundation stage to decide, what we intend the children to learn.
We implement
a play-based learning curriculum which means that we recognize the natural ways in which children learn about the world, and through children's play .
Our practitioners will teach children the skills and knowledge they need to be ready for school at the age of 5. We use some of the language in the Early Years Foundation Stage to help us to think about the different areas of child development, and we use the Development Matters guidance in our activity planning to helps us ensure that activities are age and stage appropriate. T
his approach supports children with their development.
We ensure we look at each child's development, differentiating the planning of daily activities, so that all children in the setting can take part in the same activities and not feel left out.
Introducing Phonics
We will be introduced Phase 1 phonics and we will be introducing the first six letter sounds s,a,t,i,p,n,of the alphabet. They will also be looking at sounds in our environment , instrumental sounds, body percussion (e.g.. clapping and stamping), rhythm & rhyme and voice sounds.
The HALO Excellence Award:
Greenway nursery has been taking part in the HALO programme and as part of the programme Greenway has had the opportunity to apply for the Halo Excellence awards and as an Early year setting, we have been supporting the health and wellbeing of children, families and staff who attend our nursery.

I'm pleased to announce that we have Achieved the Halo Excellence award.

We have been recognized for our continued improvement and the embedding of best practice across a range of health and wellbeing areas, such as healthy eating, Physical activities, oral health, children's well-being, independence, self-care, immunizations, Speech, Language and communication, and adult well -being. Staff took part in various training sessions such as i.e. Healthy Menus, healthy Lunch boxes, Oral health, Adult & Children Well-being with Halo and passed on their training they learnt through a training cascade. We were also chosen for a case study for Speech, Language & communication.

We will also be featured in next month's HALO Newsletter as one of the lucky settings who are the first to gain the recognition of this award.

Please see below comments from the HALO awards panel:

"The amount of work put into this programme through such a difficult time has been absolutely fantastic. As a setting Greenway Nursery have demonstrated a real drive to improve the health and wellbeing outcomes of the children in their care and have worked well with parents, sharing information and upskilling knowledge."

FSN is delighted to say that Greenway Nursery was graded Good by Ofsted following an inspection in May 2022. The inspector said; Children thoroughly enjoy their time at this welcoming and spacious nursery. The setting has an exciting view of the town....Children's learning is thoroughly planned and experiences for children are ambitious.
Early Years Privacy Notice link
Special Needs and Disability Local Offer link
HALO Excellence Award Certificate
Contact Us
Address: Greenway Nursery, Hastings Town Children's Centre, Waterworks Road, Hastings, TN34 1RT
Tel: 01424 438660 email: greenways@fsncharity.co.uk or complete our

Nursery Place Enquiry Form
Volunteering in Early Years in Nursery settings
Nursery volunteers have opportunities to help with children's play and learning, at mealtimes and with housekeeping. You might want to volunteer once a week, or several sessions a week.
Click here to find out how to volunteer at Greenways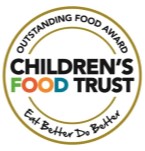 Get In Touch
Greenway Nursery, Waterworks Road, Hastings TN34 1RT Tel: 01424 438660
Email: greenways@fsncharity.co.uk
---
Downloads